NEWS & EVENTS
Acario regularly attends or speaks at events relevant to our investments. We hope to connect with you at a future event.
April 19, 2023 | In Person Event | Plug and Play Event: Interested in learning more about decarbonization initiatives that some of Japan's major energy corporations are leading toward net-zero with? We have brought together a community of large Japanese energy...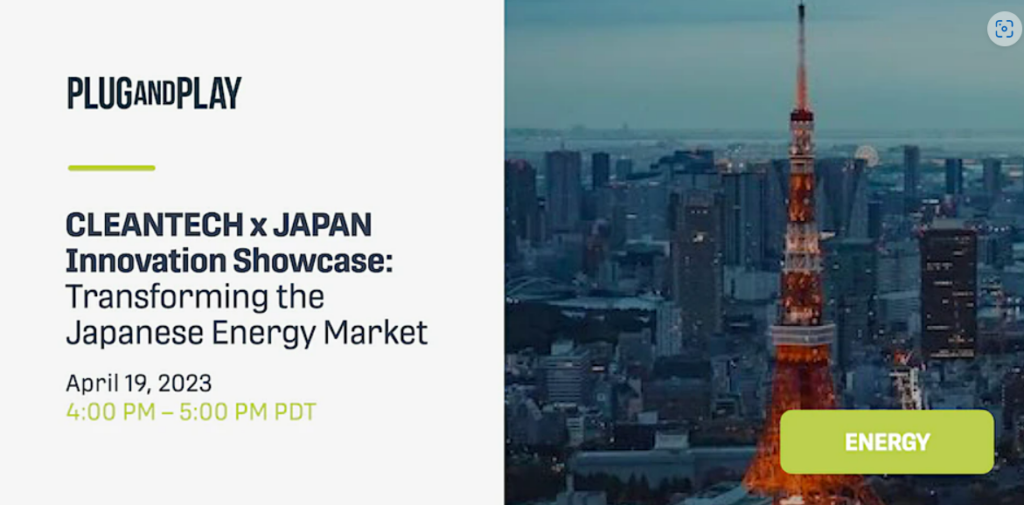 Acario / Tokyo gas in the News
Jan 2023 19
Jan 19, 2023 - Tokyo Gas Co., Ltd. (President: UCHIDA Takashi; "Tokyo Gas"), acting through its wholly owned subsidiary Acario Investment One, LLC (CEO: OKUI Toshiharu), becomes the first Japanese energy company to invest in and conclude an agreement for...
Jun 2022 1
Jun 1, 2022 - Franciso Morocz of Heila Technologies answers the question of whether 100% renewable energy even possible. He presents the case of Stone Edge Farm in Sonoma, California, which has operated on 100% renewables for over five years, effectively off-grid...
Feb 2022 24
Feb 24, 2022 - Tokyo Gas Co., Ltd., Yokohama City and the Mitsubishi Heavy Industries Group1 (the MHI Group) have agreed to jointly launch the verification test from January 2023 toward establishment of the technology that separates and captures carbon dioxide...
Jan 2022 24
TOKYO GAS Co., LTD., is pleased to announce that on January 21, 2022, Tokyo Gas wasselected by New Energy and Industrial Technology Development Organization(NEDO) as a prospective recipient of the "Green Innovation Fund Project / OffshoreWind Power Cost Reduction...
Nov 2021 26
Tokyo Gas Co., Ltd. (Tokyo Gas) and Mitsubishi Corporation (MC) are pleased to announce that weare jointly exploring feasibility*1 for a synthetic methane supply chain in LNG exporting countries.Among the countries and regions covered by this study are North...
Jul 2021 22
2021 Sustainability Awards - The Sustainability Awards will honor those who have made sustainability an integral part of their business practice. We welcome nominations from businesses of all sizes, locations and maturity. We offer increased exposure for the...
Jun 2021 17
Ford today announced it is acquiring Electriphi, a California-based provider of charging management and fleet monitoring software for electric vehicles. Electriphi's team and services will be integrated into Ford Pro – a new global business within Ford...